Characteristics of Our Compan and Services
Japan's first flash mob agency since 2012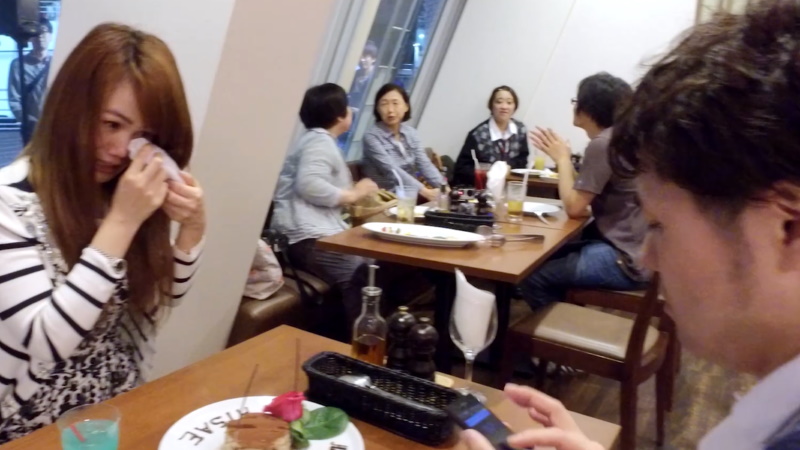 We are the first flash mob agency company in Japan, boasting experience
with the most number of events held.
Flashmob JAPAN is the first flash mob operating and planning agency company
in Japan. Previously, you were required to look for a location, gather
members, plan, practice, and execute on your own, but our company will
perform all of that on behalf of customers.
In addition, our company provides overwhelmingly high quality flash mobs,
and to date we have conducted 900 events. ※Currently, as of November 2,
2022.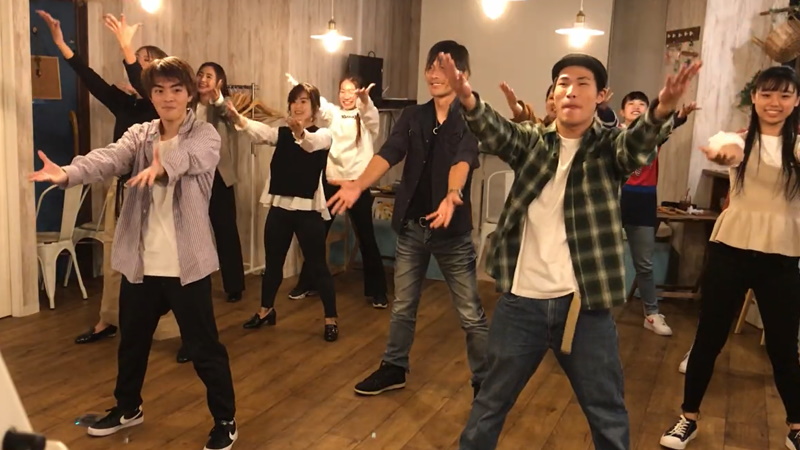 We deal with a wide array of situations such as proposals (flash mob
marriage proposals), wedding entertainment, after wedding parties,
birthdays, and corporate events.
We have received much coverage on the television, radio, magazines, and if
you are searching for an agency company that you can trust, please give us,
Flashmob Japan, a try.
We have received accolades not only from individual customers, but as well
as from several corporate customers.
Many television programs and corporations are users of our company's flash
mob.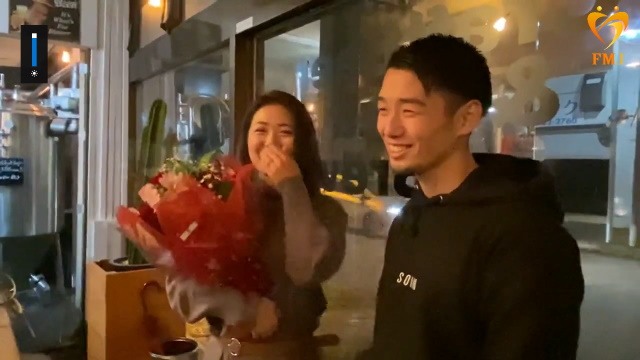 Staging surprise performances, with priority placed on the satisfaction of
requesters and viewers.
Traditionally, flash mobs are enjoyed by those who actually sing, play
musical instruments, and dance, for the purpose of self satisfaction, but
our company is different.
We put on surprise performances for the enjoyment of our customers
requesting our services and the audience.
These are flash mobs that cannot be easily performed just by anyone, and we
provide a serious form of surprise entertainment produced by professionals.
High Qualify Flash Mobs that Cannot Be Mimicked By Amateurs
We stage high quality flash mobs, selecting dancers out of our company's
pool of over 500 dancers each time, in order to meet our customer's
requests.
We deal with various dance genres, such as hip hop, jazz, ballet and social
dancing.
We Can Stage Flash Mobs with Professional Singers and Instrumentalists.
Flash mobs are famous for their dancing, but our company not only puts on
dance performances, but we can produce flash mobs with professional singers
and instrumentalists.
We can propose and conduct performances according to our customer's
requests.
For costs, fees, process flows, and how to submit a request, please feel
free to contact us.
If you have any questions, please feel free to contact us.
Are you worried about the costs and contents of flash mobs for your
important marriage proposal, wedding, or corporate event? Our company
offers free consultation and estimates, so please do not hesitate to
contact us. Our specialized and thoughtful staff will be more than glad to
assist you.
We also support overseas customers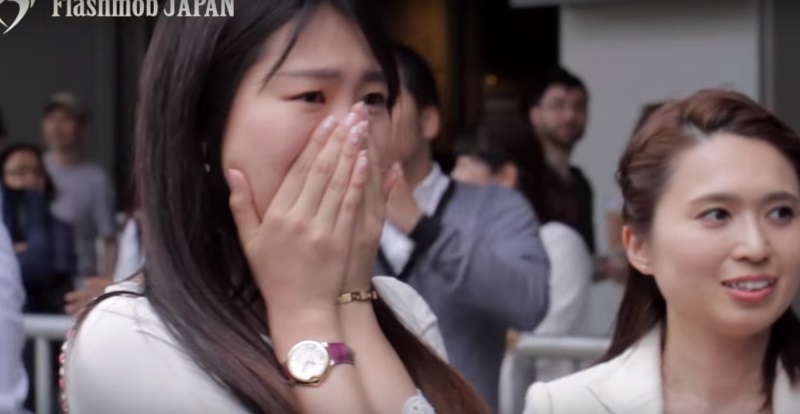 Flash Mob Proposals for a Heart-Touching Marriage Proposal
Give your beloved partner a surprise marriage proposal that will result in
ever lasting memories.
Just communicating words lacks excitement. For anyone who feels that way,
we recommend the flash mob marriage proposal.
Our company provides helpful dance lessons, so that even those
inexperienced in dancing will be able to participate. We will offer
various suggestions according to requests made by our customers.
※ Please note that we are unable to guarantee the outcome of your marriage
proposal.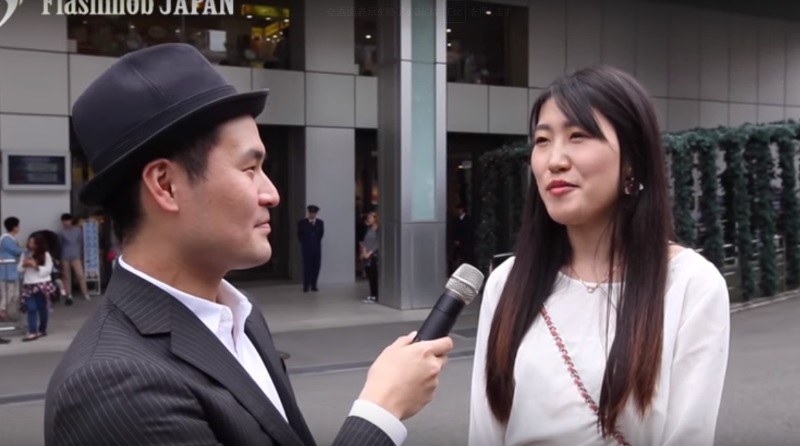 Flash Mob Surprise Events at Weddings and After Wedding Parties
We provide new forms of excitement through flash mobs at weddings.
For example, having the guests and staff dance in an ordered fashion
without telling the bride.
At the very end, if the bride ends up dancing in style, it will surely
become ever lasting memories for the bride.
Our company not only offers cast members for marriage proposals, but we
also teach dance moves to the bride, groom, and friends, according to their
dancing abilities.
Flash Mobs as Surprise Birthday Events
Birthday parties for friends and loved ones.
Simply going to an elegant restaurant, having dinner and giving a gift can
lack excitement. For anyone who feels this way, we recommend the flash
mob.
For example, the cast members (dancers) that have blended in with the
restaurant customers, will dance in style to music requested by the
customer, and provide great excitement for the target.
Our company takes care of things that would be difficult for you to handle
on your own, including gathering members, choreographing dance moves,
organizing, and staging the performance.
Flash Mob Agency Services for Corporate Customers
Events at Shopping Malls to Attract Guests
Currently a lot of focus has been placed on flash mobs by events at
shopping malls striving to attract guests.
Traditionally, many of the events had celebrities perform on a prearranged
stage, but do you think that may be getting boring?
In an event where the time, place, and contents have been notified in
advance, the guests have anticipated the presentation and unless the
performance exceeds their expectations, no excitement is created. A flash
mob is a surprise event. The visiting guests do not know when, where, or
what will take place. The excitement felt when the guests encounter the
flash mob will be something memorable that cannot be compared to
traditional events.
In-store Surprise Events
Flash mobs can be used for events in restaurants, for example "Birthday
Plans", as well as grand opening events for clothing stores and pachinko
parlors.
As long as there is some space to dance along with a sound system, a flash
mob can be held.
We deal with many requests such as "We want a new event that no one has
done anywhere else before" or "We want to hold a memorable event." As a
first step, please feel free to consult us.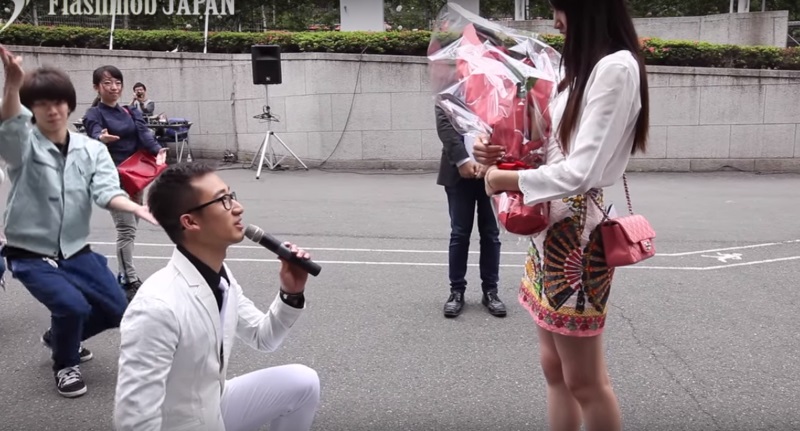 Surprise Events at Exhibitions and Shows
Many of the flash mobs events held at exhibitions and shows until now were
performances on stage. A flash mob needs space for dancing, but a stage
is not necessary.
Also, with the element of surprise, it is possible to hold memorable events
like no other.
Our company provides estimates and consultation in response to your
requests. Please first give us call.
For those who are not very familiar with flash mobs, we will provide
detailed explanations.
The Effects of Flash Mobs
You can expect to attract guests through "word of mouth" and "news
worthiness".
Traditional events provide information about the date and time in advance,
so one can expect to attract guests on the day of the event.
As flash mobs, in principle, are not announced in advance, one cannot
expect to attract guests on the day of the event.
However, you can expect to attract guests after a flash mob is held and its
video is posted on the internet.
Also, those who encounter flash mobs will most likely want to tell others
about it.
The age of communicating through word of mouth about "what happened" is
over.
You can expect significant advertising effects through dissemination over
SNS such as blogs, Twitter, Facebook, and mixi.
Flash Mob Fees for Corporations and Companies
We provide flash mob fee estimates for our corporate clients, upon
listening to customer requests.
We offer free consultation and estimates, so please do not hesitate to
contact us.
※We do not accept requests from gangsters, anti-social organizations, and
religious organizations.